TBM Reception Shaft Dewatering
Project Dewatering Limited (PDL) has successfully completed the installation of an innovative dewatering system at this tunnelling project in Scotland. The project, involving the installation of a TBM reception shaft, needed an innovative solution to enable water to be reliably removed from low permeability soils.

Residual groundwater was preventing works progressing as a more traditional sump pumping approach would have led to unacceptable risk of settlement due to fines loss in pumped waters. The client, a major energy provider, had significant settlement concerns at the site as both a mainline rail track and a road overpass bridge foundations were within 20 m of the shaft on this highly constrained site.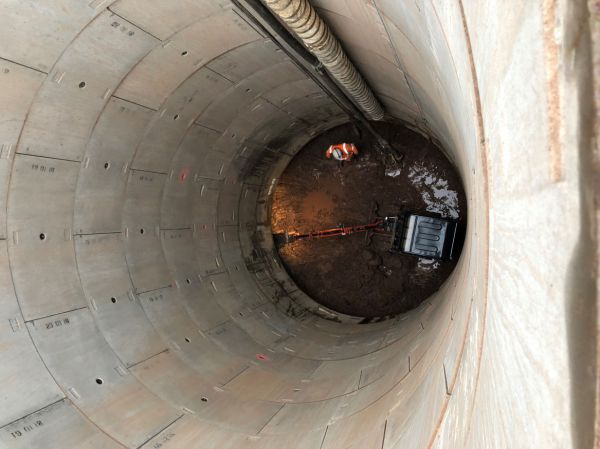 Project Dewatering installed an innovative vacuum enhanced automated deepwell system to ensure that maximum abstraction rates could be achieved surrounding the shaft. In addition, in order to prevent the risk of settlement in adjacent structures, due to reduction in groundwater levels, a system of re-infiltration wells was also installed.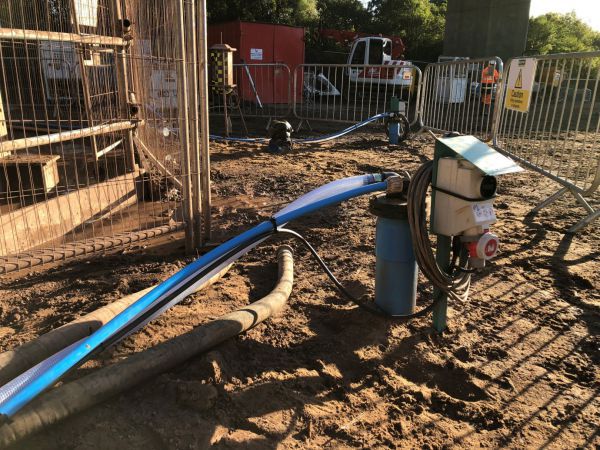 This is an approach extensively used by PDL's parent company Hölcher Wasserbau at the prestigious Copenhagen Metro project. Drawing on the experience gained on the Copenhagen project, telemetry systems have also been employed to monitor and control ground water levels.