Flood Alleviation Scheme Project – Marlow
Client Galliford Try, Black and Veatch JV
Duration 8.5 months
Value £350,000
Project Involvement
Drilling multiple large diameter wells, undertaking pumping tests for the permanent installation of an area flood alleviation dewatering system.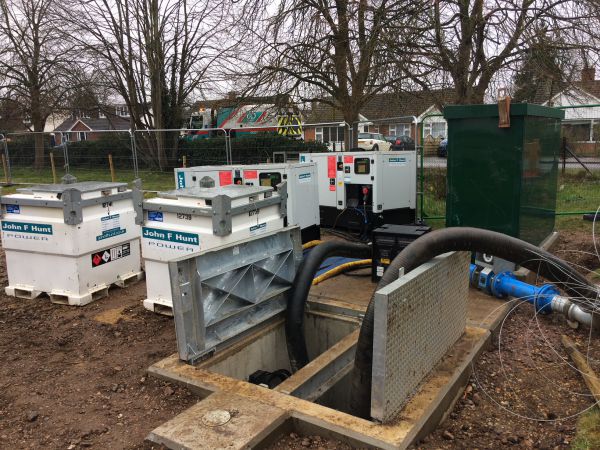 Introduction
In 2017, Project Dewatering Ltd (PDL) were appointed by the Galliford Try, Black and Veatch JV to install and commission a permanent dewatering system in Marlow, Buckinghamshire. The dewatering project was a part of the Marlow Flood Alleviation Scheme, the objective of which is to control groundwater levels in the upper aquifer and assist in flood prevention in the area.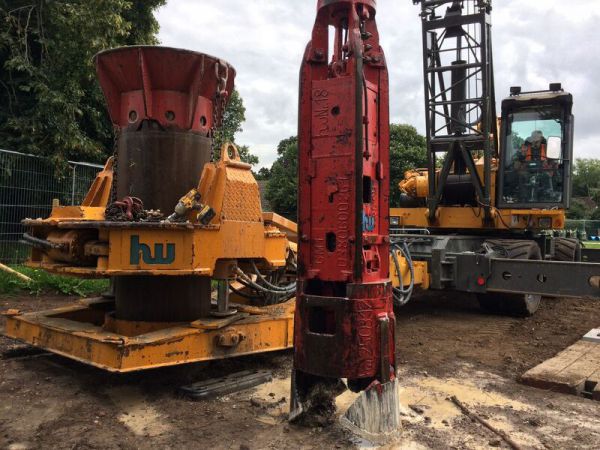 The Works
Project Dewatering drilled and developed 16 large diameter pumping wells, ranging from 6 to 8m deep. The wells were drilled at multiple locations across the town, by a cable percussion method using a Sennebogen drilling rig with a basal oscillating clamp and clamshell auger. The drilling technique used in this project was used as the most efficient method for installation of large diameter wells.
The boreholes were developed and fitted with submersible pumps, each delivering up to 30 l/s. In total 18 pumping tests were carried out to measure the yields of individual wells and investigate local hydrogeological conditions.
Operation of the flood alleviation system continues to date and is fully automated with groundwater pumps arranged in groups, each being triggered by borehole/sump water level sensors. The addition of a SCADA telemetry pump monitor enables the system to be operated remotely.