Groundwater depressurisation to increase slope stability and prevent seafront erosion – Isle of Sheppey
Client Parkdean Resorts
Duration 10 weeks (ongoing)
Value £250,000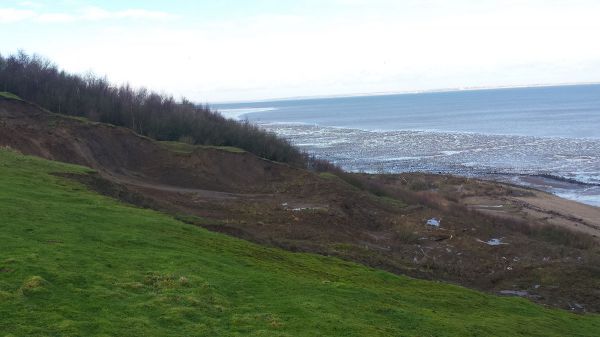 Project Involvement
Design of a groundwater capture system, drilling of abstraction and monitoring wells, design and completion of pumping tests, installation of permanent drainage and electrical ducting.
Introduction
Project Dewatering Ltd (PDL) were invited to submit a proposal for the management of ground water at the Ashcroft Coast Holiday Park site for Parkdean Resorts. At the site, during times of heavy rainfall, the rising groundwater level was causing erosion of sea front soils, as the elevated groundwater leached out through the cliff face, resulting in a steady reduction in the site area.
The Works
PDL delivered an automated groundwater control system comprising of abstraction wells (using down well ejectors) which, when triggered by a rising groundwater levels, would pump groundwater to sewers, preventing groundwater leaching and subsequent sea front erosion.
Prior to groundwater capture system installation, pump monitoring carried out by PDL identified the rate of erosion to be between 30-40m over a two-year period. Following commissioning of the system, no further erosion was identified over a subsequent three-year period.
The initial phase of the works, covering 170m of the site sea front, was so successful that the client intends to extend the system to cover the remaining 150m of sea frontage at the site.
The groundwater control system, took 10 weeks to install and commission, and has operated reliably since.